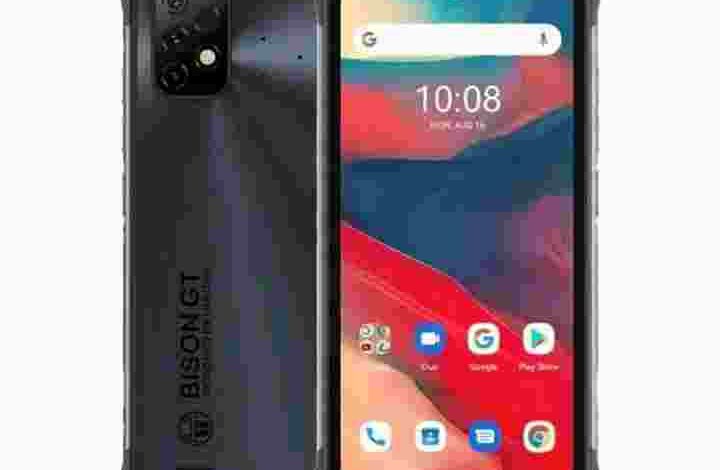 The popular Umidigi Bison series of rugged phones' 2022 iteration, the Umidigi Bison 2, was introduced alongside the Bison 2 Pro.
The USB type-C port, Bluetooth 5.0, NFC capability, and dual-band WiFi connectivity are all included in the Umidigi Bison 2. The Umidigi phone is 4G LTE and 4G VoLTE compatible.
In addition, it has a wireless FM radio, gyroscope, and infrared thermometer.
Since the launch of the first Bison phone, a number of other models have been added. There are more affordable models like the Bison X10S and Bison X10G as well as pricier models like the Bison GT2 and Bison GT2 Pro. 5G models are now part of the mix with the Bison GT2 5G and Bison GT2 Pro 5G.
It is a beneficial improvement for the Umidigi Bison 2020 series and even the Bison 2021. You get a larger screen, a stronger processor, and a bigger battery. The 6.5-inch Umidigi Bison 2 has a 48MP triple camera, a 6150 mAh battery, and a display.
Camera
The Umidigi Bison 2 has three cameras on the back: a 48MP main camera, a 16MP ultrawide camera, and a 5MP macro camera. Thus, the 2020 edition does not have a depth sensor. This camera can only record video in 1080p at 30 frames per second.
A 24 megapixel camera is offered for selfies on the front. The cameras include underwater functionality.
Display and Design
The AG Matte composite coating and strengthened rubber cushions are elements of the Umidigi Bison 2. Its tough construction makes it durable enough for an active lifestyle. For water and dust resistance, the smartphone has an IP68 rating. According to this rating, it can withstand a 30-minute submersion in 1.5 meters of water.
Its IP69k classification, which denotes its capacity to endure high water pressure of 100 bar and high water temperature of 80 °C, further emphasizes its characteristics as a tough smartphone. Military-grade ruggedness has been confirmed by MIL-STD-810G as well.
On the back, there are three cameras. When the device is turned to the front, a 6.5-inch display with a dot notch is visible. The monitor features a 1080 x 2400 pixel resolution.
Software Version
A Mediatek Helio P90 octa-core processor powers Umidigi Bison 2. The dual cluster design of the chipset houses twin-core Cortex A75 and hexa-core Cortex A55 processors with corresponding clock speeds of 2.2GHz and 2.0GHz.
It features 6GB of LPDDR4X RAM and 128GB of inbuilt UFS 2.1 flash storage. You receive support for SD cards up to 256GB and a hybrid slot that doubles as a SIM slot. A non-removable 6150 mAh battery with 18W of quick charging power is included.
The Umidigi Bison 2 has a liquid cooling system 2.0 to keep everything cool and make sure everything functions properly for gaming and other chores.
Android 12 is the default operating system for Umidigi Bison 2. It includes equipment for leading an active outdoor lifestyle. You may access real-time updates on elevation, pressure, direction, and position with the Bosch Barometer and Altimeter. Other instruments, such as a pedometer, are also included.
Price In Nigeria
Leading international online retailers like AliExpress have Umidigi Bison 2 starting at roughly $179.99. In Nigeria, the Bison 2 is anticipated to cost roughly 80,500 Naira, in Kenya, 22,300 KES, and in Ghana, 1,100 GHC.
Leading online retail stores like Aliexpress are presently selling the Umidigi Bison 2 for a price.
Maybe of interest to you are the Umidigi C1 and Umidigi G1.